Burbank, often called the Media Capital of the World, is located only a few miles northeast of Hollywood. It is home to numerous media and entertainment companies, including movie studios like Walt Disney and Warner Bros. The city is also home to Bob Hope Airport.
If you are looking for live scan fingerprinting in Burbank and surrounding areas then Live San LA is your preferred electronic fingerprinting service provider.
Live Scan Fingerprinting Burbank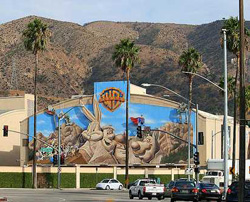 Approved and certified by the California Department of Justice (DOJ) and the Federal Bureau of Investigations (FBI), we are an electronic fingerprinting service provider for Burbank and surrounding areas. We welcome walk-ins, it is not necessary to make appointments.
We provide quality service at affordable prices with a quick turnaround. We have well trained and experienced specialists that will capture your fingerprints quickly and accurately with the latest technology.
If you time doesn't allow to visit our office, we provide Mobile Live Scan for organizations as well as individuals. Our Live Scan team will meet you at your location of choice (e.g. home or work) at a time that is convenient for you. Short notice appoints are okay. There is no minimum number of persons required for our mobile service. Ask about group discounts.
Live Scan fingerprinting is used to reveal criminal history and background information for identification, employment and licensing purposes. It matches fingerprints and other identifying information to existing data files for an individual. Live Scan fingerprinting is the technique and technology used to capture fingerprints electronically. It replaces the more traditional method of ink and paper.
Live San LA provides live scan fingerprinting to the greater Los Angeles metro area including Glendale, Burbank, Pasadena, and more.....
If you need Live Scan fingerprinting in Burbank, CA
CALL US 818-245-1346